March 2017
Stocker Share The Love Event Proceeds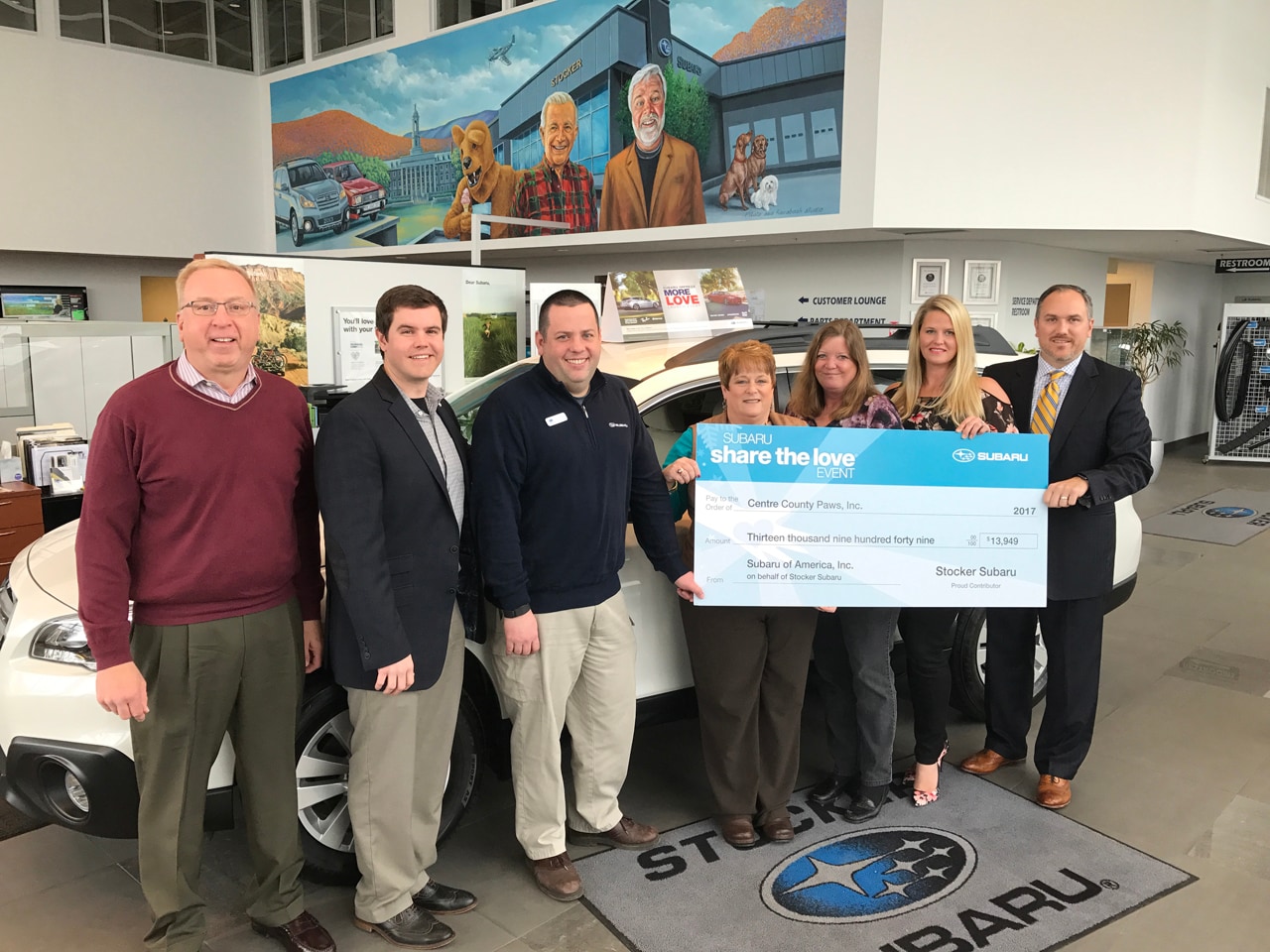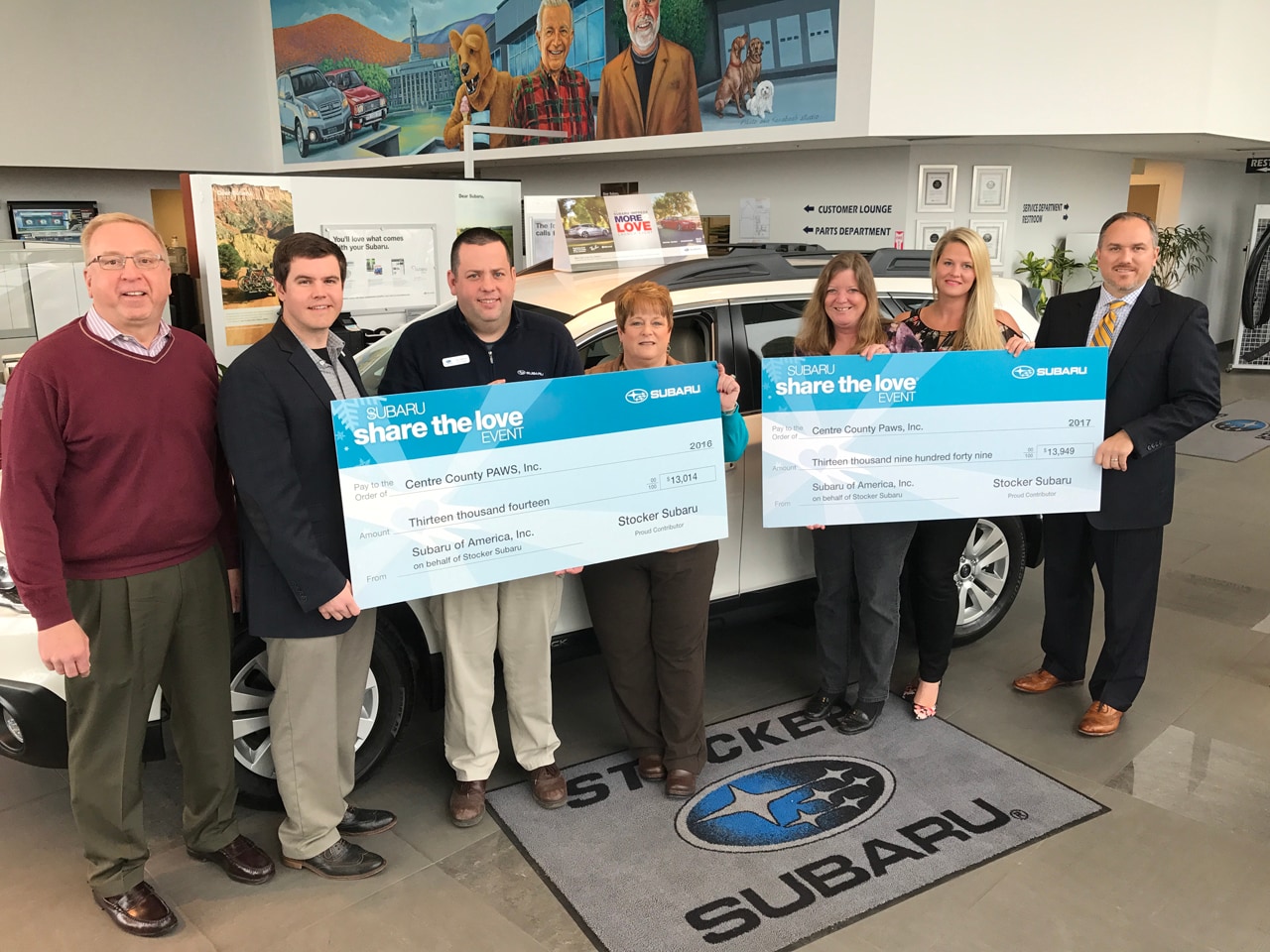 Subaru donated to Paws this year as our selected local charity and received more donations this year than last~! A great job from our employees and our awesome customers~! Pictured in this snap from the check presentation:
Left to Right
Dave Abler, President Paws. Subaru representative, Garrett Herrmann. Service Manager Subaru, Guss Soellner. Sales consultant Laurie Voinchet. Paws Director of Development & Marketing, Christine Foust. Office Manager Jamie Tabaka and Sales Mana
ger, Mark Tabaka.
Thanks to all involved~!
SUBARU 2016 SHARE THE LOVE® EVENT GENERATES MORE THAN $24 MILLION IN CHARITABLE DONATIONS
Ninth annual Share the Love event benefits national and local charity partners, more than $94 million donated to charities throughout life of campaign Cherry Hill, N.J. - Subaru of America, Inc. today announced it has donated more than $23.4 million to national and local charities during its annual Share the Love event in 2016, bringing the total donated throughout the life of the program to more than $94 million. Held at the end of each year, Subaru donates $250 for every new Subaru vehicle sold or leased to a host of charitable partners, per the selection of each customer.
This year's ninth-annual Share the Love event continued its contribution to four national charities, including the ASPCA®, Make-A-Wish®, Meals on Wheels America and National Park Foundation. In addition, each Subaru retailer selected a hometown charity from their local community to support, adding more than 660 local causes to the Share the Love campaign. Select local retailers also participated in the hometown charity donation matching program totaling $1.3 million which, paired with Subaru of America's existing contribution, culminated in a donation grand total of $24.8 million to national and local charities.