The 2023 Subaru Love Promise Community Commitment Award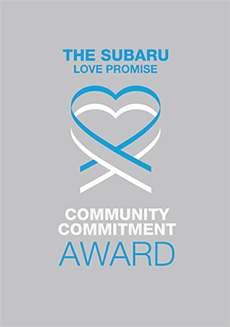 We've been nationally recognized for our dedication to our community and the Subaru Love Promise.
We're honored to receive the 2023 Subaru Love Promise Community Commitment Award. This award nationally recognizes Subaru retailers who are making the world a better place while demonstrating an outstanding commitment to supporting passions and causes in local communities. These efforts are focused in important areas such as the environment, community, health, education, and pets.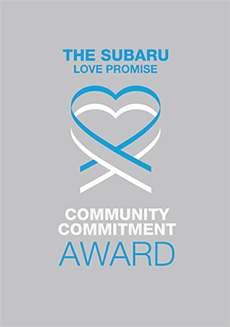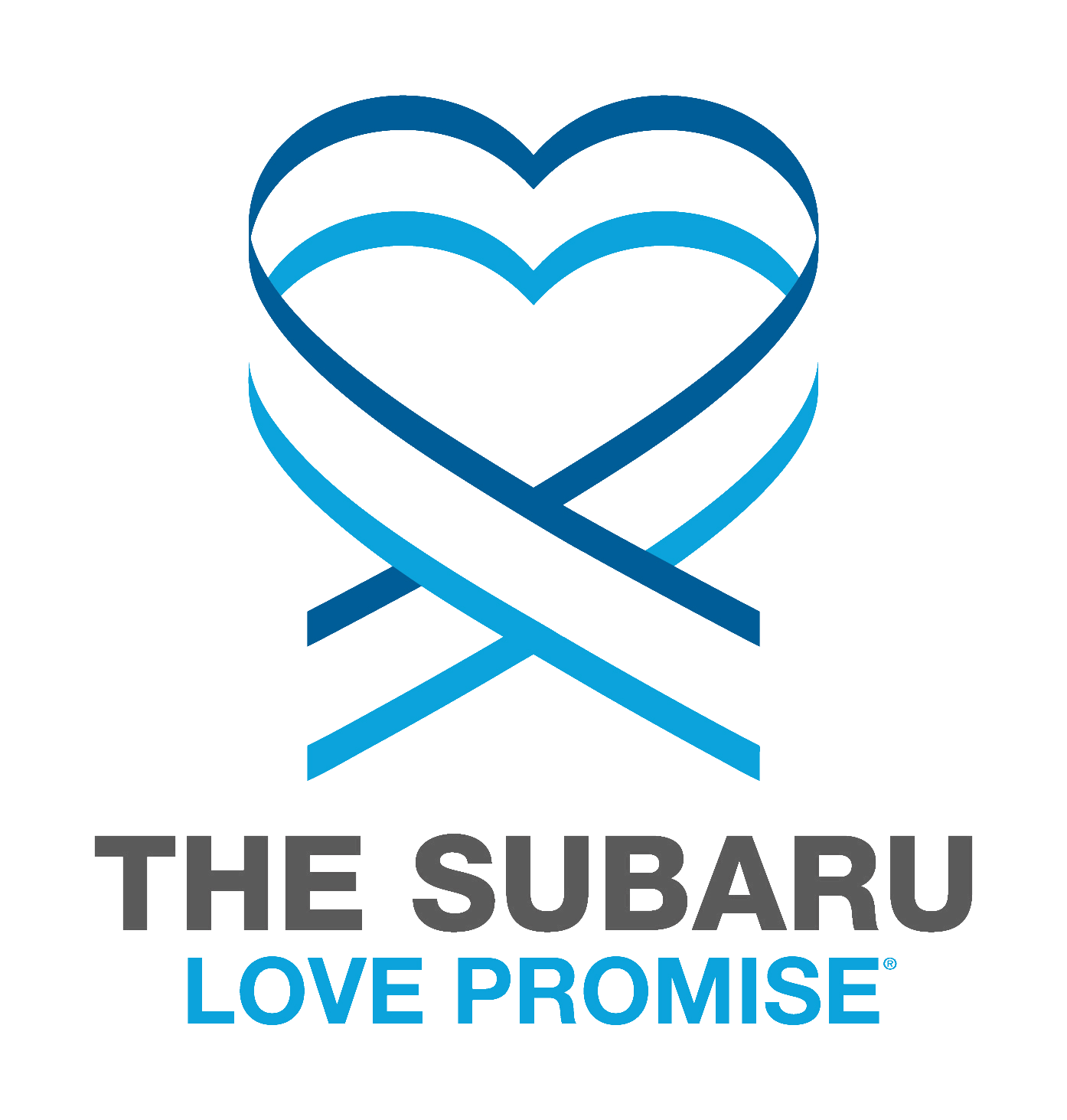 What is the Subaru Love Promise?
Subaru and our retailers believe in making the world a better place and the Subaru Love Promise is our vision of respecting all people. This is our commitment to show love and respect to our customers and to work to make a positive impact in the world.
How is Stocker Subaru dedicated locally to the Love Promise?
Our Love Promise can be seen in various partnerships with local charities and non-profits. We're grateful for the opportunity, not only to be a part of our community, but to serve it as well.
SSpring Mills Fish and Game, Nittany Valley Longbeards, Ruffed Grouse Society, Centre County Jr, Livestock 4 H
Penn State Athletics, Our Lady of Victory Church/School, St, Joseph Academy
Wounded Warriors, Nittany Valley Symphony, Pleasant Gap Fire Company, Bellefonte Lions Club, Centre County Youth Service Bureau
American Cancer Society,Mt.Nittany Medical Center, American Cancer Society, Bob Perks Foundation
Love Promise Stories from Stocker Subaru
Subaru and Stocker Subaru believe in making a positive impact on the communities in which we live and work. We uphold that belief through our Love Promise Community Commitment. Every month, we select inspiring stories from customers and partners from around our area who strive to support our collective commitment and feature them here
Helping People Nationwide - Bob Y
Stocker Subaru and the Leukemia & Lymphoma Society have partnered together to donate blankets and craft kits to the Mount Nittany Cancer Center. The throw blankets are given to patients and the craft kits to the family members to help pass the time while their loved one is receiving treatment.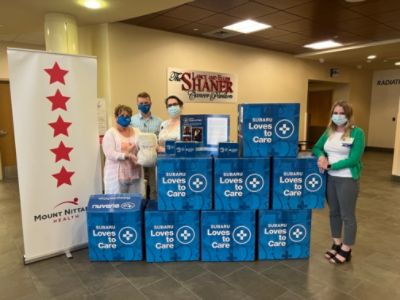 ---
Kittens Abandoned in the Woods - Leanna Y
In early August Pets Come First was contacted by a local park ranger who had found six young kittens during his rounds, abandoned in the middle of the woods with no mother in sight. They were only about two months old: skinny and covered in fleas but otherwise healthy. After receiving basic age-appropriate medical care they were sent into foster until they were healthy enough and old enough to receive the rest of their vet care. When they were ready, we brought them back to the shelter to get vetted and put up for adoption. We are happy to report that all six quickly found forever homes and have put the woods behind them. Thanks to the money raised by Stocker Subaru we can afford all the medical care needed for our animals before they head to their forever homes: spay/neuter surgeries, vaccinations, testing for key illnesses, microchips, and regular preventative treatments like flea/tick and heartworm.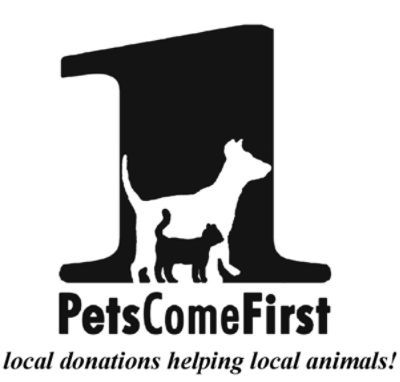 ---
Thelma and Louise - Leanna Y
Adorable seniors Thelma and Louise came to Pets Come First from Big Valley Animal Hospital, where they were surrendered after their owner passed. While at Big Valley, Thelma was diagnosed with a collapsed trachea and a Grade 3-4 heart murmur. She was placed on meds, which she will be on for the rest of her life. Despite the confusion of their owner passing, and Thelma's health concerns, both girls are very loving and outgoing – they even attended the Stocker Subaru Car Raffle that benefited Pets Come First, as you can see from the attached pictures! Not too long afterward, a long-time foster of ours came forward to give them a permanent foster where they can have all the quiet and attention they want. Generous donors like Stocker Subaru give us the ability to provide long term accommodations to special needs dogs like Thelma and Louise. Thanks to their ongoing support, Thelma and Louise will receive the love, attention, and medical care they need to enjoy the rest of their golden years.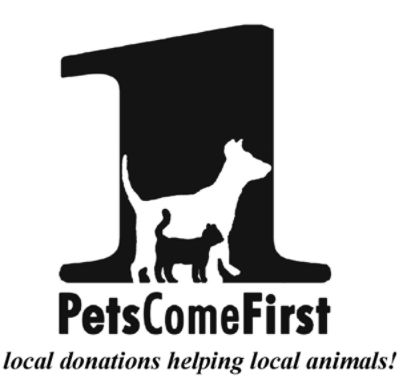 ---
Alexia's Journey - Shannon N
To say that Alexia the 3 year old Shih Tzu has been through a lot over the last 5 months would be an understatement, but fear not – her story is one with a happy ending. Alexia was surrendered to Pets Come First after living the first 3 years of her life as a breeding mother from a local farm (aka puppy mill). It was painfully obvious that Alexia had not been socialized with people, but she did like to be around other dogs. As she started her new life at the shelter, she was leery and would run or hide from staff and volunteers. She slowly started to allow short pets and visits, but was still quite uncomfortable. After 3 months, Alexia went into a foster home to continue working on her progress. While you may think that her story ends here, it does not. Shortly after moving into her foster home, she escaped and went into hiding. We all were concerned and devastated because we knew how scared she was and that was in survival mode not trusting people who desperately wanted to help her. A local Pet Recovery group worked closely with PCF and the community to record sightings and tracking her location. For 3 weeks our little Alexia was out on her own trying to survive until we finally received the most wonderful news! Pet Recovery of Centre County put her rescue best – "HAPPY! HAPPY DAY! Alexia, the Shih Tzu missing three weeks in Howard, is finally safe. Caught today at the Mill Street boat launch by a Park Ranger and Good Samaritan who boxed her in and grabbed her. We pretty much knew, two weeks in, that conventional methods of traps and food were not going to work for this tiny, terrorized puppy mill dog. We prayed for this miracle; for an end to the pain we saw in her eyes that begged us to save her while she was running away. She is dirty (phew she stinks), thin, and a little banged up, like you'd expect after fighting for her life for 20 days in the woods. But she is surrounded by the love she deserves and getting the care that will heal her – mind, body and soul. We want to thank everyone in Howard for their help. Lexie girl, you earned your spot in the "top ten toughest dogs." Sleep well tonight, princess." After her rescue, she came back to PCF to begin her healing process. She was incredibly skinny and had a severe surface wound under her arm caused by the harness that she had tried to pull out of. Her wound was treated and food was slowly reintroduced to allow her stomach to get used to dog food again. Most importantly of all, she got rest and spent time with her dog friends at the shelter. She actually appeared to be relieved to be back at the shelter in a familiar environment. After some TLC at the shelter, Alexia (now Precious) has been adopted into her new forever home with a long-time shelter volunteer where she is safe and continuing to learn how to live the good life. Her new family shared a recent update on her continued progress – "Alexia is now Precious. Her best friend is Lola, another PCF rescue dog. Precious had a big trust issue, and I must admit she still does, but she has come a long way. She is house trained, goes for walks with us, and we have just started to let her in the fenced in yard without a leash on. She comes to me when I call and stays when I give her the command. Her wounds are almost healed, and she will even play with me if she doesn't think about it. She is so sweet and afraid of everything, but her trust and confidence are improving daily. She is teaching us as much as we are teaching her. She has our hearts." The ongoing partnership with Stocker Subaru has been instrumental in our ability to continue our mission to help the animals of Central Pennsylvania. Their support through Subaru Loves Pets, Share the Love, APSCA / Subaru grants, and event sponsorships allows dogs like Alexia to find homes where the are cared for and loved as part of a family. We cannot thank Stocker Subaru enough for their commitment to supporting Pets Come First.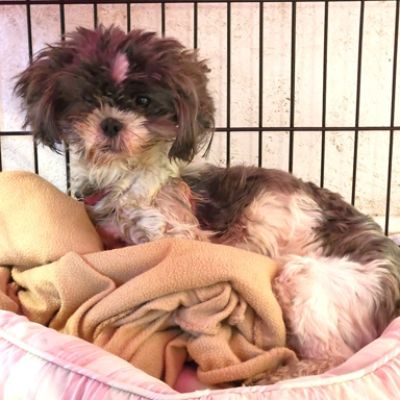 ---
Itching, Scratching, Hair Loss - Shannon N
Itching, scratching, hair loss. Discomfort, pain, unpleasant smell. We know those are not the happy thoughts that we associated with the holiday season, but it is what can happen to dogs like Jake and Joey when skin conditions go untreated due to neglect or an own that is overwhelmed. Jake came into the shelter in November 2020 smelling of yeast and obviously uncomfortable. With the proper care and medication, his skin and coat look wonderful and he has thrived with the team of staff and walkers at the shelter. Jake is still waiting for his new forever family! Joey was in a similar situation to Jake, but he quickly went into a wonderful foster home with excellent experience with the breed. While being nursed back to health, his foster quickly because a "foster fail" because he adopted Joey into his family! Our partnership with Stocker Subaru has been so valuable to the ability of Pets Come First to help dogs and cats like Jake and Joey get the medical attention they need and find new loving homes.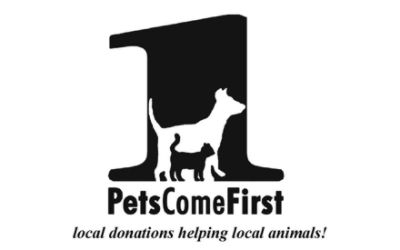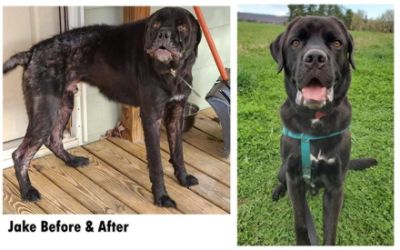 ---
Subaru Blankets and Socks - Karen M
Subaru Blankets and socks for St Paul's United Methodist Church and Wesley Foundation, Abba Java Coffeehouse, Wesley's Closet and Shoe Bank.Abba Java Coffeehouse is located in downtown State College, right across the street from Penn State University! We are a free coffeehouse for college students staffed predominantly by volunteers and run almost solely on both food and monetary donations from our congregation and the community! We partner with Lions Pantry on campus to help provide students who are experiencing food insecurity with groceries. Also, we have a ministry called Wesley's Closet that is open to the community select Saturdays throughout the winter and allows students & community members to come in and pick out gently used Winter Coats, new socks and new packs of undergarments. Another ministry that is offered by St Paul's United Methodist Church and Wesley Foundation is the Shoe Bank. Our shoe bank provides children and adults who qualify, with free new shoes once every 6 months. The shoe bank also has shelves of used shoes of all sizes that are available to anyone who needs them! Karen Morgan - Coffeehouse ManagerSarah Voigt - Director of The Wesley Foundation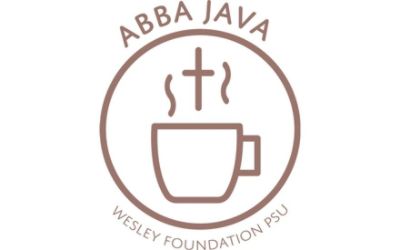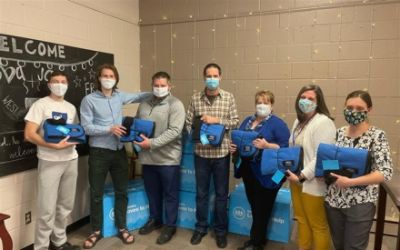 ---
A Pandemic Can't Stop The Love - Jennifer K
The Central Pennsylvania Food Bank has seen an outpouring of support from the community that has been incredible. Thousands of generous individuals and companies have helped to Give Hope Now, but our work is far from over. The Food Bank has seen demand for food assistance increase more than 40% in the past year and expects demand to remain at these high levels for the next two years. With a "strong front" to combat hunger, the Food Bank and its more than 1,000 partner agencies and programs provided over 50 million meals this past year. But community support is what gets the job done - volunteering, donating and raising awareness all contribute to addressing food insecurity across Pennsylvania. Thank you Stocker Subaru for your generous donation of 94,179 meals to the Central Pennsylvania Food Bank. Together, we can end hunger. https://www.centralpafoodbank.org/
---
Paprika's Story - Shannon N
In June 2020 in the midst of the COVID pandemic, we received a call about a dog that was found on the side of the road and had apparently been hit by a car. The finders were able to transport the dog to a local veterinary clinic where she received initial treatment for air on the lungs and she was stabilized. We were contacted by the local vet because the dog needed additional around the clock care. We then transported her to another local vet where she could receive further treatment and be under 24 hour care for multiple days. She had trauma to her head that left her blind and had nerve damage to her front leg. At that point, we did not know what her long-term prognosis would be, and only time would tell how she would heal. After a search, the owner was found and she was surrendered to us to ensure that she could receive the appropriate care that the original owners were not able or willing to provide. We named her Paprika, and she moved into a quiet foster home where she was monitored for 4 weeks to better understand her long term prognosis. She made slow progress at first, but her sight appeared to be coming back and she started trying to use her front leg that had the nerve damage. As you can imagine, we have acquired a significant vet bill from Paprika's overnight stays. Funds received through our partnership with Stocker Subaru helped to pay her bills and support her care while in the foster home. These funds also go to support the over 500 animals that are adopted from us each year. We are so humbled and appreciative of the ongoing support from both the business and the individual employees of Stocker Subaru. Paprika continued to heal and progress wonderfully, and throughout her time at the foster, we had very many people express interest in adopting her – but one stood out from the others. We are so happy that her new adopter was the first person that found Paprika that day she was hit by the car. We could not think of a more perfect ending to Paprika's story with us, and the start of her new life! We are so thankful to the Good Samaritans that found her and stepped in to help, and to both vets for caring for her in this emergency! And to Stocker Subaru for continuing to support our work for the animals in need in our community!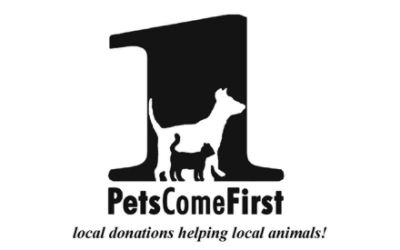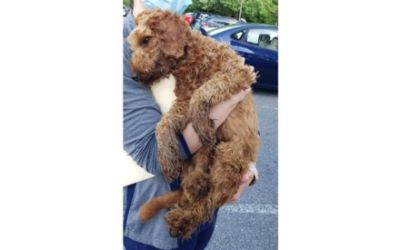 ---
Great Performance - Molly H
I have to say that not only is Laurie Voinchet a great sales manager but she has Awesome Customer Service Skills which is the main reason I went with your dealership even though I live 2 1/2 hours away. She more than knocked it out of the park for me. She is not like other sales people that just try to sale; she took the time to listen to me about what I wanted. I Love my new Crosstrek. Well done Laurie & I am telling Everyone how great you are. Another family member will be calling you tomorrow for their new car.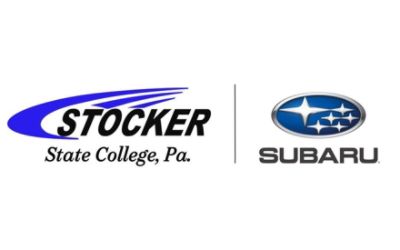 ---
Shelter Supplies - Garrett L
Deb Warner of Pets Come First came in to pick up these pet owner kits, shelter supplies and customer drop off donations for the shelter. Subaru partners with the national ASPCA and Stocker Subaru to assist with the day to day supplies these shelters so desperately need for the adoption of animals to their forever homes.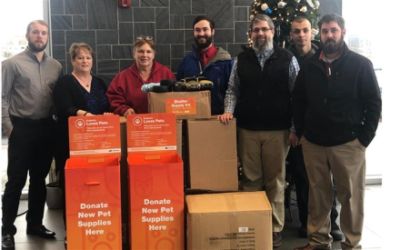 ---