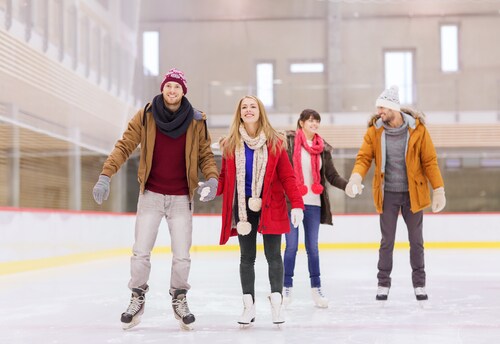 The State College area of Pennsylvania has plenty of attractions that bring in visitors all year long. Whether it be a Penn State football game in the fall or a warm summer day spent on the indoor ice rink, there is no shortage of activities to engage in. Speaking of PSU and ice skating, the Pegula Ice Arena is a must see! Ranked in top 5 things to do under TripAdvisor, this arena facilitates hockey, figure skating, birthday parties, public skating, broomball and collegiate sort spectating! At Stocker Subaru, we always suggest "Hockey Valley" for our visitors. Even if you don't represent PSU Sports like we do, there is bound to be something fun for you at Pegula.
Rooting For The Nittany Lions
Pegula Ice Arena is the home of Penn State's fierce varsity ice hockey team. This state of the art facility has been said to be better than some NHL teams' arenas. Maybe that sentiment comes from the 300 seats that all offer great views of the ice. Just the right size to really feel apart of the team, the student section is sure to get the whole crowd amped up. In between periods you can get up and go grab popcorn, hotdogs or beverages from the super friendly concessions staff.
Fun For All
Before you go and watch a hockey game you should get in the right mindset and rent some skates to bust a move on the public rink. There are 360 days a year that you can skate for a small rental fee. If this is something you really enjoy doing, then look into the local youth hockey programs and other ice skating programs!
Visit Stocker Subaru
Many of our staff take their families to Pegula Ice Arena for a weekend day of fun. It is an activity that we encourage all to try! When it comes time to look for new or used cars for sale in PA then stop by Stocker Subaru in State College to find the best deals. If you don't have time, visit www.stockersubaru.com to see why our customers have Stockers satisfaction.
Stocker Subaru
1454 Dreibelbis Street
State College, PA 16801
Phone: 814-568-3004
Website: https://www.stockersubaru.com/?ibp-adgroup=SE_Target