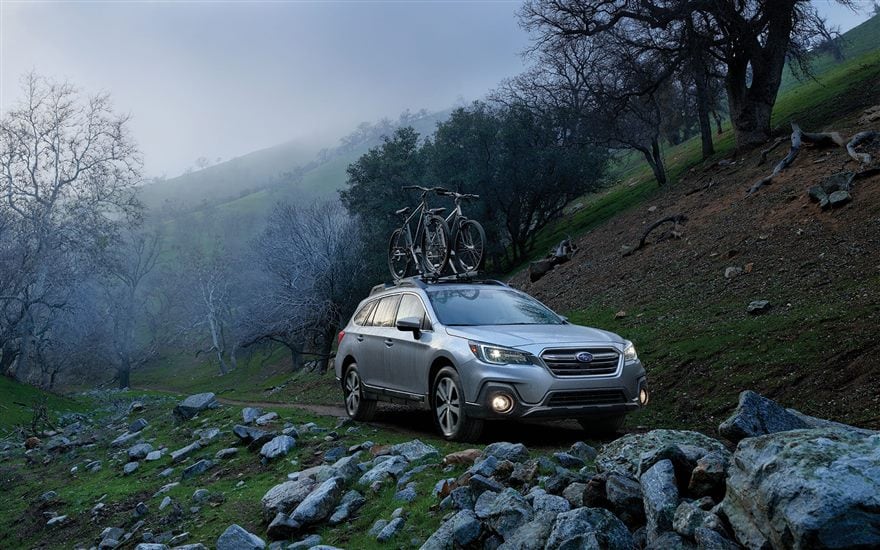 At Stocker Subaru, one of the best Subaru dealerships in PA, we were so proud to hear the news about the Outback. U.S. News & World Report named the new 2018 Subaru Outback the "Best New Car For Teens." School is back in session and teens are heading back to school. We know you know most teens, if given the choice, probably wouldn't select a wagon but the Subaru Outback is not your daddy's wagon!
The Outback is Subaru's number one-selling vehicle in their lineup. Families looking for an SUV-alternative vehicle buy the wagon. We assume most teens would not to buy it to drive their friends to school. But they probably aren't paying the bills yet even so if they want to drive a car, it's what mom and dad offer. So why did U.S. News & World Report choose the Outback?
To be named one of the Best New Cars for Teens, a vehicle must have an outstanding combination of reliability ratings, crash test scores, advanced driver assistance features and top critics' recommendations in the U.S. News Best Car rankings in its pricing category. Using that criteria, the Outback is a no-brainer!
With standard all-wheel-drive, it's an all-weather capable wagon. That's perfect when navigating snow laden roads in Pennsylvania come winter time. Again, teens aren't thinking about things like this but parents sure are! One caveat to this statement might be teenage boys wanting to borrow their parent's 2018 Subaru Outback for their date nights to do a little stargazing!
Stocker Subaru Is The Best!
At Stocker Subaru, we are confident not cocky. We're proud to be the preferred Subaru dealer PA. We've worked diligently to earn our reputation. Let us earn your business. Come see us!
Stocker Subaru
1454 Dreibelbis Street
State College, PA 16801
Phone: 814-568-3004
Website: https://www.stockersubaru.com/?ibp-adgroup=SE_Target