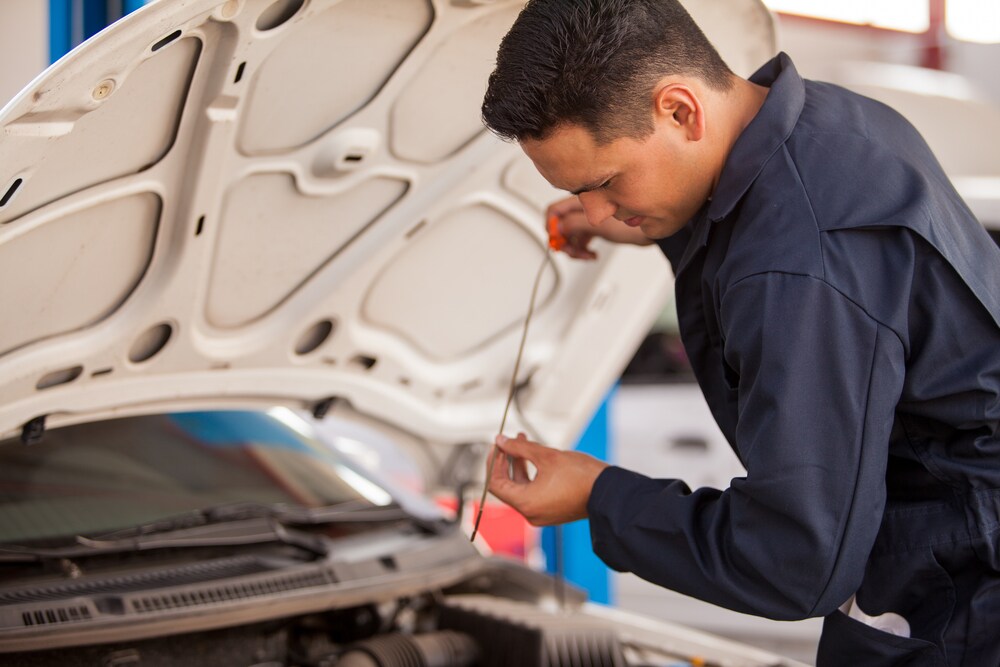 Having a car is convenient but a big responsibility and investment. At Stocker Subaru, your State College car dealer, we get it. The money and hassle of maintaining a car is never fun but you've got to do it. We recommend that you check your fluid levels to protect your vehicle.
1. Engine oil. Remove and wipe the dipstick clean, and reinsert it for a new read. The dipstick should have a normal range indicated. If the oil is low, add more based on the recommendations in your owner's manual. Be cautious not to add too much. Change the oil per the schedule in your car's owner's manual.
2. Coolant. Look for the clear overflow plastic container near the radiator. If the liquid is below the minimum line, fill with a 50/50 mix of water and antifreeze.
3. Power steering fluid. This small tank is located near the firewall, at the windshield's base. The level should be between the minimum and maximum levels.
4. Brake fluid. This is typically in a clear reservoir marked with minimum and maximum lines. Go ahead and fill it if it's low, but be sure and have the system checked. There might be a leak or the brake pads may be wearing. Not good.
5. Windshield Washer fluid. You never know when something will impair your vision through the windshield so keep it clean. The fluid to do the job is in the reservoir on the side of your engine. Keep it full.
Let Us Check Your Fluids At Stocker Subaru
Consider us at Stocker Subaru your Stocker, of fluids that is! Our service crew is the best and always ready to check your ride out to ensure it serves you for a very long time. Make an appointment today!
Stocker Subaru
1454 Dreibelbis Street
State College, PA 16801
Phone: 814-568-3004
Website: https://www.stockersubaru.com/?ibp-adgroup=SE_Target