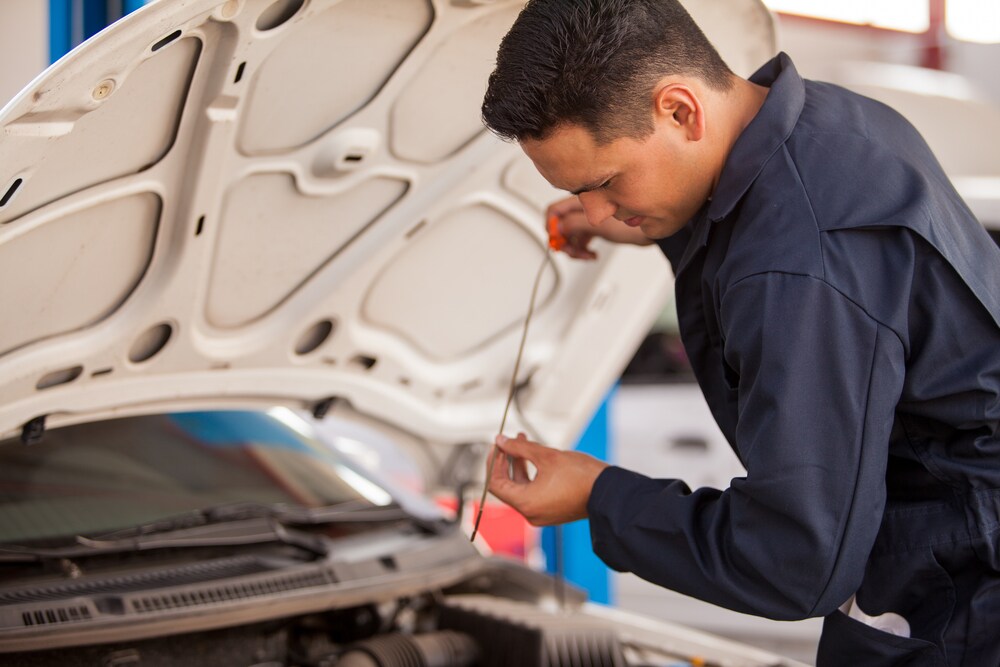 Today's new vehicles, including the Subarus we sell, require synthetic motor oil for the engine. Many auto manufacturers have made this a requirement. Our Stocker Subaru Service Team of State College Pennsylvania explains why synthetic motor oil has advantages in your vehicle's engine performance.
Your Driving Habits Make A Difference On Engine Wear
If most of your driving is around town, with an occasional road trip, synthetic oil is better for your engine. On short trips, regular motor oil may not warm up enough to burn off impurities and moisture. Extremes in outdoor temperature will also affect the motor oil breakdown process, so synthetics are best. If you tow anything with your vehicle, synthetic oil is better because it won't break down as quickly as your engine powers up sufficiently for towing.
General Benefits of Synthetic Oil
Synthetic oil is processed in such a way that it resists breakdown in various driving and weather conditions. Since it can withstand high temperatures, your engine will be properly lubricated as it powers through your driving needs. Synthetic oil is created to flow smoothly in the coldest temperatures. Again, this helps your engine reach its full power potential with the challenge of extreme cold engine starts. Generally, synthetic oil works very efficiently with your engine for longer than regular oil. Most auto manufacturers, including Subaru, have extended the intervals in changing an engine's oil. However, our Stockers Service Team highly recommends that you follow your vehicle's manufacturer-recommended engine oil change schedule. Engine oil is critical to the performance and longevity of your vehicle.
We'll Help You Take Care Of Your Vehicle
Our Stocker Subaru Service Team at our State College car dealer is ready to provide the best service for your vehicle. We provide service for Subarus and other vehicle brands. Older engines can be prone to sludge buildup. When oil breaks down, the sludge forms. Synthetic oil is less likely to break down in this way. Set up an appointment with our Service Team, in person, by phone or online. Let our Service Team treat you and your vehicle with great care!
Stocker Subaru
1454 Dreibelbis Street
State College, PA 16801
Phone: 814-568-3004
Website: https://www.stockersubaru.com/?ibp-adgroup=SE_Target