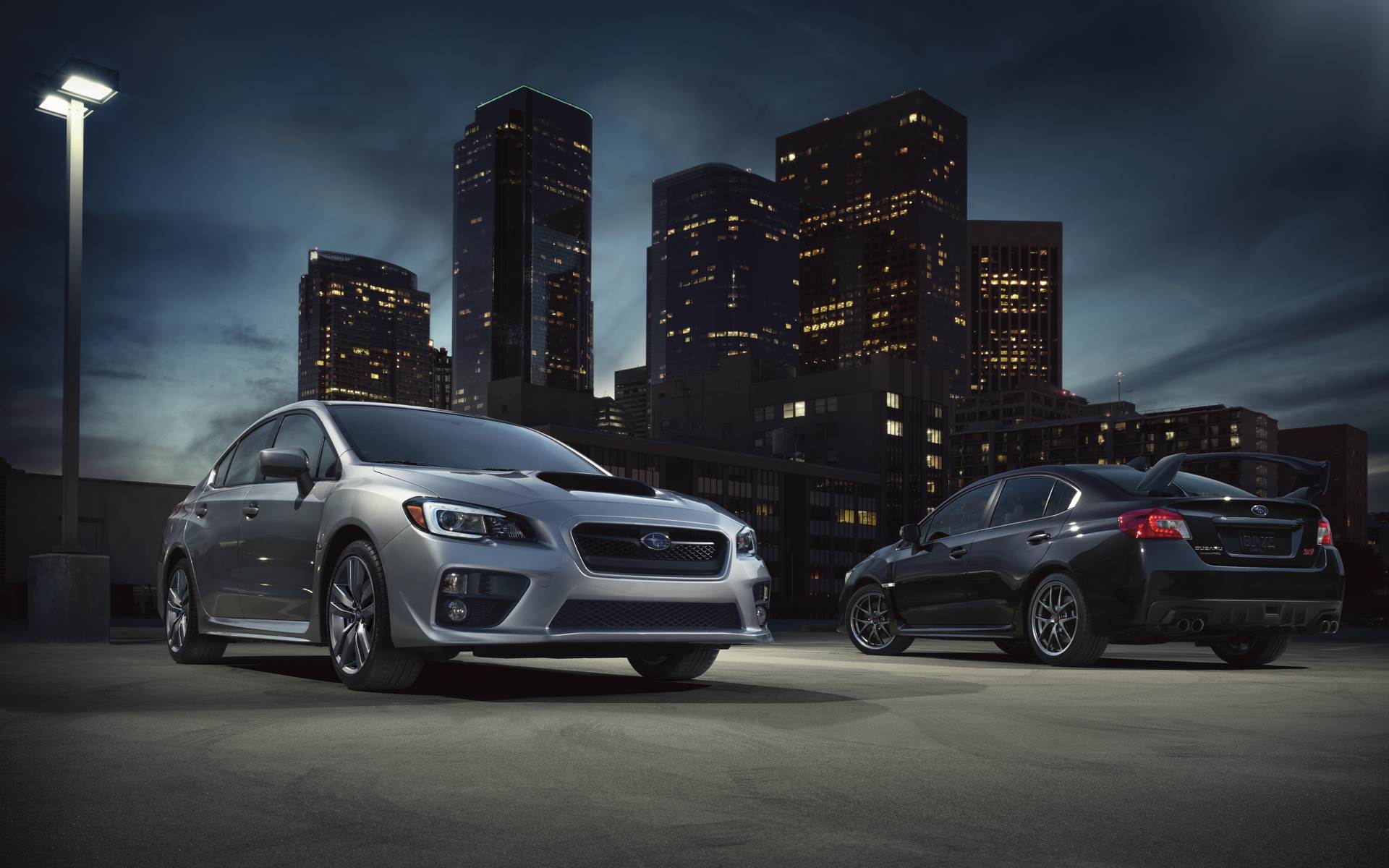 We all have errands to run every week so why not make that commute an enjoyable experience? If you're looking to hug turns, shift gears and listen to a turbo spool up then the 2017 Subaru Impreza Premium is the vehicle for you. Stocker Subaru of State College Pennsylvania has the best deals on plenty of 2017 Subaru WRXs and we want to pass the savings along to you! Here's what we like most about this affordable sports car.
Rally Car Heritage
The Subaru name means more than just any old manufacturer's stamp on their property. This five star emblem holds reliability and a rally car persona upfront of its image. Subaru's standard all-wheel-drive system notoriously outperforms the competition year after year—the 2017 WRX Premium Sedan packages this performance with four doors and a turbocharged engine. A flat-four cylinder "boxer" motor with a turbo attached provides horsepower and still retains fuel efficiency. 27/20 miles per gallon highway/city are not very bashful when you delivernthe same performance of V8 competitors.
Competitors Can't Handle The WRX
If you're familiar with the market, there are some formidable opponents that stand up to the 2017 Subaru WRX Premium. Ford has a Focus ST and Volkswagen has a GTI. These names are reputable in their own but don't deliver like Subaru does. What truly separates the WRX Premium from these names is the all-wheel-drive superiority. Although the obvious advantage is seen in wet or winter weather, we like to note the Subaru AWD system's year-round capability while retaining performance and price dignity.
Stockers Wants You In A Subaru
Although the competition is closely tailing the 2017 Subaru WRX Premium, we want to remind you that Stockers doesn't mind what's in the rearview. As the #1 Subaru dealer PA, Stocker Subaru of State College Pennslvania is ready to get you in the car you need. proud to serve Williamsport, Bellefonte, Altoona, Hollidaysburg, Lock Haven and Lewistown with quality Subaru vehicles.
Stocker Subaru
1454 Dreibelbis Street
State College, PA 16801
Phone: 814-568-3004
Website: https://www.stockersubaru.com/?ibp-adgroup=SE_Target