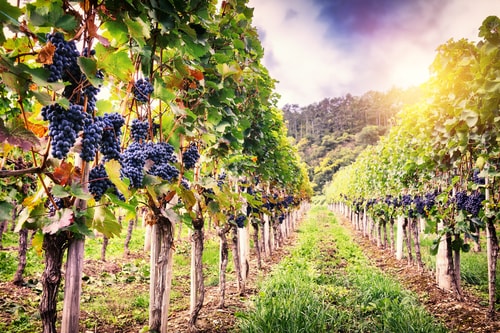 If there is a wine connoisseur in your family or group of friends then the following information will sure be of use. Stocker Subaru of State College Pennsylvania is happy to share a hidden gem within the area. Happy Valley Winery and Vineyard is a nine and a half acre vineyard that produces top quality products in a respectable manner. If this attraction is not on your to-do list then you're in for a pleasant surprise.
Farm To Bottle
Producing great tasting wines is not a simple task. Established in 1999 on almost two century old farm land, Happy Valley started their journey to growing premium grapes that yield the best tasting wines. With an initial goal of sustainability, Happy Valley soared to success with their first vintage bottling in 2010. Having a tight knit organization like this has its benefits. Growing over 10 different cultivars gives Happy Valley the ability to create different blends and melodies of "stylistic" wines.
Tours And Tastings
When time comes for a Saturday to spend bonding with family and friends, look no further than the relaxing tasting patio in Happy Valley. A gorgeous timber frame room will set a mellow tone for your day filled of interesting facts and great tasting wine. Any party smaller than eight people does not require a reservation, but please call in advance for courtesy. Tours of the vineyard will be given and there is a lot to see. Happy Valley can accommodate bigger parties and even special events.
Visit Stocker Subaru
When the time comes to shop for a new car, remember we carry the best selection of new and certified used cars for sale in PA and are ready to pass the deals along to you. As the #1 Subaru dealer PA, Stocker Subaru is bound to have the right vehicle for your needs. Come over and visit us at 1454 Dreibelbis Street in State College Pennsylvania and test drive a new Subaru or used car today! See what it means to be Stockers Satisfied!
Stocker Subaru
1454 Dreibelbis Street
State College, PA 16801
Phone: 814-568-3004
Website: https://www.stockersubaru.com/?ibp-adgroup=SE_Target